Almost all event organizers are aware of the importance of simultaneous translation, a useful resource for providing agile communication between people who speak different languages. But if you need to hire an interpreter for the first time, you must be asking yourself: how much does it cost to hire a language interpreter in Brazil?
According to the National Brazilian Translators' Union (SINTRA), for a period of up to 6 hours with 2 interpreters, the fee for each professional will cost an average of R$ 1.600,00 reals, equivalent to approximately US$ 500. In general, additional hours are charged at 25% of this amount, that is R$ 400,00 per additional hour, per interpreter. However, companies may charge different fees ​​for each additional hour, depending on how many days of work, how many additional hours, and so on.
For simultaneous translation work that lasts over 2 hours, a second interpreter is required; they alternate every half hour, thus avoiding getting too tired and maintaining the high quality of the service. If the topic is very difficult, they may alternate every twenty minutes. This is an international rule that Brazilian simultaneous translation companies comply with.
Contact us and send us the details of your event in Brazil (languages needed, city, venue, agenda and subject); request an estimate and we will send you our current fees.
Simultaneous translation over the internet, how much does it cost? 
Normally, the fees charged for simultaneous translations over the internet (video conferences) are similar to fees charged for events in general. The difference is that there is a downpayment of a percentage, and an additional copyright clause as well as the usual contract signed by both parties. Payment is done 30 days after the work and we have several different payment options for foreigners; we accept credit cards.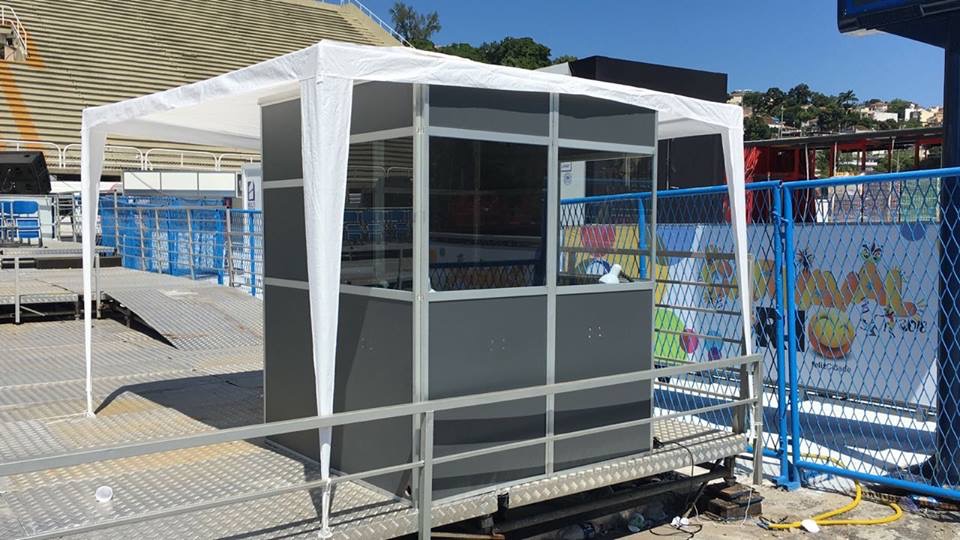 Our company, Interpretes Profissionais (in English this translates as Professional Interpreters) offers simultaneous translation over the internet for events or meetings held over this channel. It is an interesting resource for high quality communication between participants speaking different languages.
Simultaneous translation in São Paulo and all of Brazil
Our company organizes interpreters for you everywhere in Brazil. For work outside the city of São Paulo, the client is usually responsible for transport to the town, lodging and meals, however this depends on the scope of the event, sometimes it is not necessary. But why do so many companies hire our services outside of São Paulo?
The investment is worthwhile. Our company's manager, Vivian Haynes, has been working in this segment since 2000; our portfolio has a long list of many satisfied clients. Our reputation built over the years guarantees the quality of our services, making it worthwhile for companies to hire our simultaneous translation services all over Brazil.
Let me give you an example; some companies organize training sessions in several different cities in Brazil. Often the subject is complex and the interpreters study hard in order to do an excellent job. If you hire different interpreters in each city, the quality of the work will be inferior. Therefore, it is often better to hire the same pair of interpreters, who have already studied and are well prepared.
In smaller cities in Brazil, more often than not, there simply are no qualified interpreters available for simultaneous translation.
A large Brazilian construction company once decided to use a group of local English teachers to translate for several auditors at a large hydroelectric plant in the city of Porto Velho, in the state of Rondonia; the teachers just could not do the job and a group of interpreters had to be recruited hastily in Sao Paulo to travel and interpret for them. In the end, the interpreters were highly praised by the auditors and the company acknowledged it had made a mistake. The work was a success.
Request an estimate for your job
Simultaneous translation equipment, how much does it cost? 
Did you know that it is possible to rent state-of-the-art portable translation equipment and it is not too expensive? We rent out portable equipment for small groups of up to 40 people for all cities in Brazil. When it is a very small group with less than 5 listeners, there is no need for a technician; for larger groups, we always send a technician along with the equipment. The daily rental fee for the equipment is R$ 800,00 reals per day (around US$ 290.00) and the technician charges a daily fee of R$ 250,00 (approximately US$ 90.00). Total, R$ 1.050,00 (around US$ 380.00 per day).
If you need equipment for larger groups we can recommend partner companies who can supply you with the simultaneous translation booth and all the additional necessary equipment.
By hiring the right company, the cost x benefit you get is worth it. It is important to research the reputation of the company you are hiring, and the type of work it has done in previous projects. We have a long list of very satisfied customers.