Webex simultaneous translation Portuguese
In our globalized world, it's more and more important to help people communicate no matter where they are, or what language they speak. Webex has been working hard to  remove language barriers to communication.
Automated language translation may work sometimes, but in important meetings and webinars, live interpreters are  required to capture the nuances of every language. Interpretes Profissionais is happy to inform you that Webex has now launched Simultaneous Interpretation on their platform.
Watch Simultaneous Interpretations in Webex Meetings in action:
How to enable Simultaneous Interpretation on Webex
Meeting hosts can now enable simultaneous interpretation when scheduling a meeting by checking the "Enable simultaneous interpretation" option found under "Scheduling", very similar to the zoom platform. Once enabled, one can create many interpretation channels, and assign interpreters to each channel. Interpreters will then get an invitation to the meeting notifying them of their role. The host can also promote  participants to the interpreter role and assign them to an interpretation channel during the meeting.
When interpreters join the meeting, they will be assigned to their audio channel, and they have to unmute themselves to start interpreting. They can change the direction of the interpretation if needed, for example during a Q&A session. Remember,  interpretation is an exhausting job, so typically interpreters take breaks after about 20 minutes and alternate with a colleague. If the meeting host has assigned multiple interpreters to the channel, the interpreters can handover to the next interpreter easily.​​
When attendees join the meeting, they will join the default "floor" audio channel. They can select the audio interpretation channel they want to listen to by clicking on anicon at the bottom-left corner of the window. They can also adjust the balance between the original language and the interpretation language based on their preference, choosing from a scale of 0 to 100.
This feature is amazing, and helps everyone overcome language and geographical barriers.
Simultaneous translation English Portuguese over the internet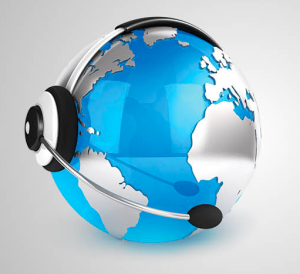 Visit our Instagram page at https://instagram.com/interprete